As the name suggests, a no income verification mortgage is also known as a no doc mortgage. NINJ mortgages, which stand for no income, no job, are another name for this type of loan that does not require the lender to verify your income. and it's a loan that's above the conventional loan limits. Fannie Mae and Freddie Mac, who buy loans from lenders, set this cap. In most counties, a loan amount over $715,000 will prevent either of the two government-sponsored organizations from buying it, but in some counties, like Los Angeles and San Francisco, the maximum loan amount before it qualifies as a Jumbo no income verification mortgage loan is $970,800.
Typically, both Fannie and Freddie buy the bulk of U. S. banks and other jumbo lenders' residential mortgages, freeing up liquidity to lend on more mortgages We provide a lot more loan options than other lenders do and have the best mortgage rates for no income verification mortgages.
The primary distinction between this No Income Verification Mortgage Loan and a bank statement loan or full doc loan is that, unlike conventional mortgages, we are not required to verify a borrower's income through tax returns and recent pay stubs.
The Benefits of applying for a No Income Verification Mortgage
​Doesn't require the borrower to provide documentation of income.
No Statement or Verification of income is required.
Low amount of paperwork.
The debt to Income Ratio does not factor into underwriting guidelines.
No Prepayment Penalty.
Rate and Term and Cash-Out Refinance options are available.
No Income Verification Loan – No Doc Mortgage requirements?
20% Down 80% LTV for Primary Residences.
20% Down 80% LTV for Second Homes.
Cash-Out Refinance up to 70%.
Investor No-Income Verification Loans Click Here.
Requirements for getting a No Income Verification Mortgage – No Doc Mortgage?
The borrower's credit score should be 640 minimum to be eligible.
The maximum loan amount is 3,000,000.
Loan amounts as low as $200,000
Low reserves requirements.
Gift funds are allowed.
The programs are available for single-family residential housing (regular houses, townhomes, and condominiums). Multi-unit, vacant land, and commercial properties are not eligible.
Available up to $3,000,000 with 20% down and 80% no income verification mortgage to value.
Call us at (800) 986-4580 because we are experts in the Jumbo Mortgage Business.
Current No Doc Mortgage Rates
You can see the current lowest No Doc Mortgage rates by "CLICKING HERE." You can click to request your Custom Rate Quote if you see an interest rate you like.
Comparing Current No Income Verification Mortgage Rates
We will negotiate the best possible interest rate for you when you shop for Jumbo mortgage rates, saving you hundreds of dollars annually and thousands of dollars over the course of your loan. Yes, it's important to have us find the best no income verification jumbo loan rate.
A friend highly recommended First Florida Financial to assist with a challenging home sale. No other mortgage experts could create the solutions that Eddie and his team quickly developed. I closed quickly with no issues. Eddie's team is working on the Ezip process, which is incredibly simple and quick. read more
Dealing with First Florida Financial was truly a great experience. After our initial conversation, I felt confident that Eddie would complete the loan as planned because he responded to me promptly and got things moving. Our loan was very time…read more →.
Although applying for a loan can be very stressful, my experience has been fantastic. Eddie is incredibly honest and respectful, always putting the interests of his clients first. He is of unparalleled caliber and authenticity. He is attentive, and working with his team is a pleasure. They do not make…read more →.
We want to express our sincere gratitude to Eddie Hoskins and the First Florida Financial Group staff. All of their efforts to make this purchase happen, from getting in touch with Eddie on a Saturday afternoon about five weeks ago to the closing today, were exceptional. Our…read more →.
Eddie and Simone exceeded my expectations. Few lenders offered me a loan, but Eddie's team was able to do so with less money down. We completed the process smoothly, and I was able to close on my home much earlier than anticipated. Simone was especially kind…read more →.
Eddie and his team were available seven days a week, from the initial call to the closing, to answer any questions or simply to help us navigate the procedure. Even though it might not directly benefit him, he takes the time to remind you of things that should be taken into account. …read more →.
I was frustrated when I conducted a web search that led me to First Florida. I was certain that there had to be financing available that would enable me to obtain a sizable mortgage with little to no down payment and no PMI. Traditional lenders wanted 10% down minimum. My credit union would do a loan…read more →.
Through an internet search, I only accidentally came across Eddie and First FL Financial. I could of not been happier that I did. Despite the fact that I have never met him, I can tell that he cares about the clients he serves. The service is incredible. Eddie will respond to all…read more →.
Eddie is by far the best mortgage professional I have ever known, and my real estate agent, who has over 30 years of experience, said the exact same thing about him. Eddie and his team are amazing and a pleasure to work with at every stage. His team is…read more →.
Eddie and Simone were awesome to deal with. The entire process was handled professionally and smoothly. Sincerely, I can say that this was the first time I had bought a property that the transaction went through without much controversy. This is the 7th property I have acquired…read more →.
Waste no time. Eddie will get the job done. I believed I was in good hands when I started working for large banks. My wife found Eddie searching online and I was skeptical. Eddie looked over my case and informed me in advance of the outcome of my difficult loan process with banks.
Eddie and his team did a fantastic job. My file was extremely complex, and the team kept open lines of communication throughout the entire process and found solutions when others were unable to. The group effort to expedite my closing due to the complex file and quick closing…read more
I found First Florida when I was looking for a Jumbo Loan and didn't want to put 20% down; instead, I found many lenders who would accept 10% instead. We did not have to pay monthly mortgage insurance, and I must say that I got a GREAT Rate.
I want to thank everyone for helping us navigate the VA home loan application process. It was simple and easy thanks to your E Zip Mortgage online system. Being a repeat customer for the second time says it all, and we will always give your business the highest recommendation. Thanks.
I received excellent preparation and direction from Eddie and his team throughout the application process. Compared to the numerous other mortgages I have applied for in the past, it was quick and painless. Thank you for the wonderful service.
There are no adequate words to express our gratitude to Eddie Hoskins and his team. My family and I recently moved from Michigan to Florida. My husband recently started a new job, but we are having trouble getting the financing. I called First Florida Financial Group as my last hope. Which…read more →.
This was by far the most straightforward, professional mortgage loan process we have ever encountered, and Eddie and the First Florida Financial team were nothing short of outstanding. Eddie has a fantastic "can do" attitude, is totally committed to success, and quickly finds solutions to any problems that arise. read more
Eddie was my hero throughout the home buying process. He enabled the loan where others were unable to because of the somewhat complicated circumstances I was in. The E ZIP process was fast and easy. Where other businesses failed to close on time (within 30 days), we did He even created an innovative loan package…read more →.
I will honestly say that Eddie Hoskins is the most capable and knowledgeable loan officer that I have ever worked with, and his dedicated and skilled staff were able to make the impossible possible. This purchase would not have happened without you! Thank you!.
Eddie, I'm sorry it's been so long since we've spoken, but we've been so busy moving into our "new home"—the operative word here being "home." The purchase of this beautiful home of ours would not have been even remotely possible without…read more
Eddie, I want to personally thank you for your assistance in setting up the refinancing of our house that we built in St. James City. It was greatly appreciated that you provided counseling services in addition to delivering the loan on time. With the state…read more →.
Dear Eddie, I want to thank you for all of your help over the past year. I will never hesitate to refer friends and family to you for loans. You did a fantastic job helping my son get through such a challenging closing. We are now very busy fixing up on a deadline. Walls have…read more →.
Thank you, Eddie, for putting this mortgage together for me. You helped me out despite the fact that I had a small savings account and a tight budget. Your support staff was outstanding; they answered all of my calls promptly and patiently explained anything I might not have understood. …read more →.
When others rejected me, Eddie Hoskins and his team at First Florida Financial really helped me. In a very short period of time, he was able to come to an agreement that was less expensive than the Quicken Loan deal I had initially sought. …read more →.
Expert advice at your fingertips
Every day of the week, our home loan specialists are available to address all of your home loan inquiries. We don't keep bankers' hours…. We're available nights and weekends because we recognize that you have a busy schedule.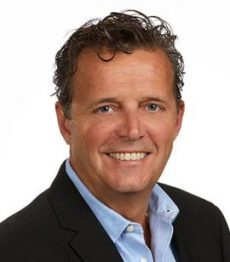 Eddie Hoskins Founder & CEO
Offering our customers loan options that aren't available from big-box lenders or banks, as well as the lowest rates and individualized service possible That's he built E Zip Mortgage.
Why should you choose us for your No Doc Mortgage home loan?
We provide mortgages at wholesale rates, which are lower than retail rates, and we also provide a variety of loan options, so you are not limited to a single set of strict underwriting standards. We work for you, not the bank.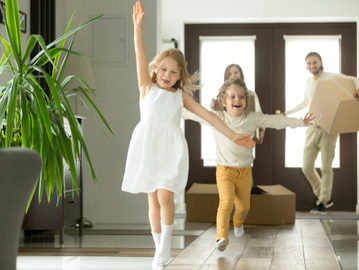 Are credit scores a little low?
With the help of a rapid credit rescore, which typically takes 48 hours, we can offer you options to raise your credit scores quickly.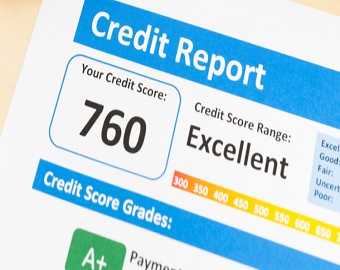 "We Think Outside The Box"
Every day, our "Outside The Box Thinking" helps home loans be approved and closed, from bank statements as income loans to approvals for 50% debt to income ratios.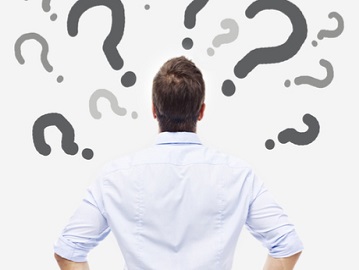 We've streamlined the mortgage process, and close in 30 days or less.
From application to closing, everything is done with your palm.
FAQ
What credit score is needed for a no doc loan?
No-doc mortgage requirements vs. other types of mortgagesLoan requirementCredit scoreNo-doc mortgages700FHA loans580Conventional loans620.
Do banks do no doc loans?
Large credit unions and many traditional banks do not provide no doc loans. Compared to their larger counterparts, online lenders can offer more flexibility in terms of lending requirements. Clarify Capital is a leading lender for low-doc loans.
What is the easiest type of mortgage to get approved for?
FHA mortgage requirements. A mortgage backed by the Federal Housing Administration (FHA) might be easier to qualify for than a conventional loan. When you pay for FHA mortgage insurance, lenders who are approved by the FHA are safeguarded against losses.
What should you not tell a mortgage lender?
10 things NOT to say to your mortgage lender
1) Anything Untruthful. …
2) What's the most I can borrow? …
3) I forgot to pay that bill again. …
4) Check out my new credit cards! …
5) Which credit card ISN'T maxed out? …
6) Changing jobs annually is my specialty. …
7) I prefer commission-based work; this salaried position is not for me