The majority of the items featured here are provided by our partners, who pay us. This could affect the products we write about as well as where and how they appear on a page. However, this does not influence our evaluations. Our opinions are our own. Here is a list of our affiliates, and this is how we get paid.
FHA Title 1 loans are a little-known financing tool for home improvements and repairs The FHA is well known for assisting first-time homebuyers, and Title 1 loans provide homeowners with a way to finance long-term home improvements and renovations.
Homebuyers can also add a Title 1 loan to their purchase mortgage to pay for repairs to the house they are purchasing.
What is an FHA Title 1 loan?
A fixed-rate loan known as an FHA Title 1 loan is used for home renovation, maintenance, and repair. (Adjustable-rate loans arent offered. Usually, unsecured loans under $7,500 only require your signature. Larger loan amounts will require using your home as collateral. You get the loan from an FHA-approved lender.
The Department of Housing and Urban Development states that the money can be used for anything that makes your home "basically more livable and useful," which is a fairly broad definition of FHA Title 1 loan "improvements." ".
This includes purchasing appliances like built-in ovens, dishwashers, refrigerators, and freezers. Additionally permitted are home improvements that increase accessibility for people with disabilities as well as energy-saving additions like solar energy systems.
FHA Title 1 loan details:
The maximum loan term — the length of time you have to pay it back — is 20 years on a single-family or multifamily structure; 15 years on a manufactured home on a foundation; and 12 years for a manufactured house without a foundation
The maximum loan amount is $25,000 on a single-family home; $12,000 per unit on a multifamily structure, up to a total of $60,000; $25,090 for a manufactured home on a foundation; and $7,500 for a manufactured home without a foundation
An FHA-insured product known as the 203(k) loan is often used to fund major repairs and renovations
Requirements for an FHA Title 1 Loan
A few HUD-specific requirements must be met in order to obtain an FHA Title 1 loan. Specific requirements include:
The house must have been built and occupied for at least 90 days
You need to own the home or have a long-term lease
Loan proceeds must be verified as used for specifically intended property improvements
An annual FHA mortgage insurance premium of $1 per $100 of the amount of the loan will be charged or built into your interest rate
You must have a debt-to-income ratio of 45% or less
HUD has not established any minimum credit score or income requirements. You don't even have to have equity in the home.
The lender you choose will determine the interest rate and any other conditions. This is one reason why it's wise to compare offers from various lenders to ensure you're getting the best one.
Don't let the details drag you down
FHA Title 1 Loans come with some acronyms and some bureaucracy, just like any other government program. In case you're still unclear, the following quick facts should help:
The Federal Housing Administration, or FHA, is a part of the U.S. Department of Housing and Urban Development, or HUD.
Neither HUD nor the FHA offers loans; instead, they insure private lenders against losses from loan defaults. That encourages lenders to make FHA loans.
FHA loans are intended to help people of modest financial means to buy and improve their homes. They are not for luxury homes or fancy upgrades like pools and outdoor fireplaces.
How to find an FHA Title 1 loan lender
You'll apply with a mortgage lender for any FHA loan, but not all lenders deal with them. To find an FHA-approved lender in your state, go to the HUD website.
Author bio: Hal Bundrick is an expert on money issues for NerdWallet and a personal finance writer. He is a certified financial planner and former financial advisor. Read more.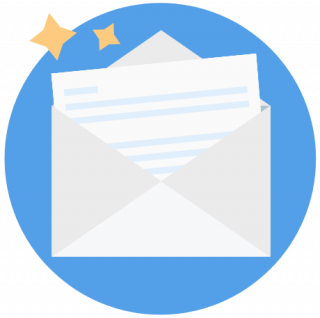 FAQ
What is the difference between a Title I and Title II FHA lender?
A Title I lender ID is given to lenders who handle or service loans for home improvement projects and the purchase of manufactured housing, according to Question 8. Lenders who process or service loans for single-family homes are given a Title II lender ID.
Is Chase Bank an FHA approved lender?
Yes, we provide DreaMaker, Federal Housing Administration (FHA), and Veterans Affairs (VA) loans, all of which have flexible credit score requirements and low down payment options.
What will an FHA loan not approve?
Your lender might not be able to approve the loan if a home is too close to a high-pressure gas pipeline, high voltage electrical wires, mining or drilling operations, or other dangers.
What is the minimum credit score for an FHA loan?
An FHA loan requires a minimum 3. 5% down payment for credit scores of 580 and higher. Your credit score can be in the 500–579 range if you can put down 10% of the purchase price. For FHA loans, Rocket Mortgage® demands a credit score of at least 580.