The majority of the items featured here are provided by our partners, who pay us. This could affect the products we write about as well as where and how they appear on a page. However, this does not influence our evaluations. Our opinions are our own. Here is a list of our affiliates, and this is how we get paid.
One of the first steps in the loan approval process is pre-qualifying for a personal loan. It provides lenders with a glimpse into your creditworthiness and gives you a sneak peek at the loan you might be eligible for.
However, getting pre-qualified doesn't ensure you'll get a loan; lenders will confirm your information prior to final approval.
Fill out the pre-qualification form
Many lenders allow you to pre-qualify for a personal loan by completing a form on their website. You'll be asked to provide information including:
Personal details, like your name, date of birth and Social Security number.
Contact details such as your address and phone number.
Your annual income and details about your employment.
Other financial information, such as whether you have savings, retirement or investment accounts.
Your desired loan amount and loan purpose.
NerdWallet advises pre-qualifying for several personal loans to compare offers from different lenders because rates and terms differ.
Your potential loan terms, such as the amount you qualify for and the interest rate, will be included in pre-qualification offers, though those figures may change once you formally apply and a lender has a thorough understanding of your financial situation.
Undergo a soft credit check
Your credit score shouldn't be impacted by pre-qualifying for a personal loan.
Lenders will run a soft credit check after you submit the pre-qualification form to assess your creditworthiness. Pre-qualifying with several lenders won't harm your chances of getting a loan because a soft credit check doesn't appear on the credit reports that a lender would see if you made an official application.
The lender will ask you to submit a complete application if you receive an offer through pre-qualification. When you do, the lender will use a hard credit check to verify your financial history. This will appear on your credit report for up to two years and temporarily lower your score.
Find out if you're approved
When evaluating an application, lenders look at your cash flow, credit score, and debt-to-income ratio. How much of your monthly income is available for loan payments is determined by your debt-to-income ratio and cash flow. Your credit score reflects how well youve managed debt. This is why establishing a solid credit history is the best way to raise your chances of pre-qualifying.
To improve your credit profile, pay your bills on time, keep your balances low, and try to pay off your credit card balances in full each month.
How to get a loan with bad credit
Personal loans from credit unions may have low rates and flexible terms for borrowers with lower credit scores if you're concerned that you won't be approved because of your credit score.
Online lenders also offer bad-credit personal loans. Other elements of your application, such as your education and place of employment, may be taken into account by these lenders to help qualify you. But because they frequently offer higher rates, the loan will cost more.
Formally apply to get your money
You should see potential loan terms minutes after submitting your pre-qualification form. You are prepared to formally apply for a personal loan if you are satisfied with the loan amount, interest rate, and repayment period.
This step typically entails uploading financial records that the lender will use to validate the data you provided during pre-qualification, such as bank statements and most recent tax returns. Following completion of the application, the lender will run a hard credit check on you.
If you're accepted, some lenders can deposit the loan's funds into your preferred checking or savings account as soon as the following business day. Most lenders can fund within one week.
If you're not approved
An adverse action notice or letter should be sent to you if your application is rejected. This will contain details about the credit bureau that provided the report, the reasons you were rejected, your current score and the factors affecting it, as well as instructions on how to obtain a free copy of your report.
This knowledge can help you increase your credit score quickly and increase your chances of being approved for a personal loan.
How to boost approval odds
If pre-qualification doesn't result in an offer, the lender might inquire as to whether you'd like to submit an application for a co-signed, joint, or secured loan.
With joint and co-signed loans, you can include a cosigner with better credit on your application, increasing the likelihood that your request will be approved or result in a lower rate. However, any late payments must be paid for by a co-applicant.
You must pledge collateral, such as your car or savings account, in order to obtain a secured personal loan. A secured loan is typically simpler to be approved for, but if you default on the payments, the collateral could be lost.
About the authors: Jackie Veling covers personal loans for NerdWallet. Read more.
Annie Millerbernd is a personal loans writer. Her articles have appeared in USA Today and The Associated Press. Read more.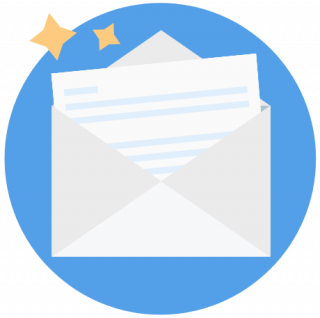 FAQ
Can I get pre approved for a personal loan without affecting credit?
Yes, the lender in question examines your fundamental financial data to determine your eligibility during the prequalification process for a personal loan. Unless the lender conducts a hard credit pull, this initial step shouldn't have an impact on your credit score.
Can I get a loan without hurting my credit?
A Quick Summary: Some lenders let you check your prequalified rate for a personal loan with a soft credit pull that doesn't lower your credit score. The lender will typically conduct a hard credit check after you choose, which could have a negative impact on your credit score.
What is the easiest type of loan to get with bad credit?
Secured, co-signed, and joint loans are the types of loans that are the most accessible to borrowers with bad credit. Having a car or savings account as collateral for a loan protects the lender in the event that you are unable to make payments.
Can I get a pre-approval without a hard inquiry?
Yes, a pre-approval is a hard inquiry. Because it requires mortgage lenders to review more specific information, requesting a pre-approval through a mortgage lender is a standard step in the mortgage approval process. Due to the large amounts of money that lenders lend, hard credit inquiries are commonplace.