The majority of the items featured here are provided by our partners, who pay us. This could affect the products we write about as well as where and how they appear on a page. However, this does not influence our evaluations. Our opinions are our own. Here is a list of our affiliates, and this is how we get paid.
By default, your mortgage payments are due each month when you purchase a home. Some homeowners decide to make biweekly payments in an effort to pay off their mortgages faster and pay less in interest over the loan's lifetime.
However, depending on how you handle your biweekly payments, they might not enable you to make the principal reduction you had hoped for. If you're thinking about changing from monthly to biweekly payments, read this first.
Why switch to biweekly payments?
Like the majority of homeowners, if you pay your mortgage monthly, you'll make 12 payments per year. When you sign up for a biweekly payment plan, you pay half your monthly amount once every two weeks in place of monthly payments. Due to the fact that there are 52 weeks in a year, this equates to 26 biweekly payments, or 13 monthly payments in actuality.
According to Joe Zeibert, senior director of Ally Home, a division of Ally Bank in Charlotte, North Carolina, "you'll pay less total interest while lowering your principal balance at a much quicker pace because you're making the equivalent of 13 monthly payments each year,"
Zeibert uses the example of a $250,000 loan with a 30-year fixed rate and a 4% interest rate. "Biweekly payments would have the loan paid off in five less years and save a borrower nearly $30,000 in interest charges," he claims. Even if homeowners only stayed in their home for seven years, Zeibert notes that they would still save thousands of dollars in interest fees while paying off $10,000 more in principal, which they could use to put down a bigger deposit on their next home.
Beware of payment processing companies
Some mortgage lenders offer biweekly payment options. For those who want to make payments every two weeks indefinitely, Navy Federal Credit Union, for instance, has a special program, according to Kevin Torres, a mortgage product strategist at the credit union. Additionally, it has a free Budget Easy program that enables you to switch back to monthly payments if your financial situation changes or make those biweekly payments automatically if you prefer.
Here's where things get tricky: Some borrowers use third-party services that accept biweekly payments when lenders don't. However, the setup fee for these payment processing businesses is around $300. Some also charge monthly fees, and once a contract has started it might be challenging to end it.
Worse still, some of these services merely keep your second payment for two weeks and only make monthly payments on your behalf, negating the benefit of one additional annual payment. Therefore, be cautious if a business contacts you and offers to handle your mortgage payments to save you thousands of dollars.
How to do it yourself
The good news is that you can take matters into your own hands if your lender doesn't provide a biweekly payment option.
Take your monthly mortgage payment and divide it by 12. Make an extra principal-only payment of that amount every month. Alternately, you could save that sum each month for a full year in a separate savings account, then use the total to pay an additional mortgage payment for that year, which is equal to the additional sum you would pay annually under a biweekly payment schedule.
To make sure there are no prepayment penalties on your loan and that the additional payments will only be made to the principal of your loan and not the principal plus interest, check with your lender before taking this action.
If your finances permit it, you should make biweekly payments, according to Torres. To determine your potential savings, use a calculator for biweekly mortgage payments.
» MORE FOR CANADIAN READERS: Mortgage payment options in Canada
Save thousands on your loan by comparing competitive refi quotes
Receive customized quotes from our network of lenders and bargain for the best rate. Answer a few questions to get started.
Emily Starbuck Crone, a former mortgage writer for NerdWallet, is the author. Her work has been featured by USA Today and MarketWatch. Read more.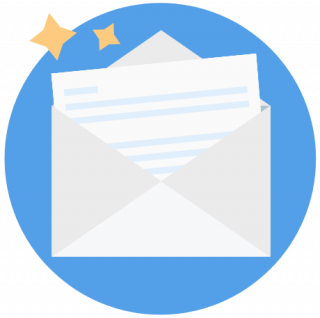 FAQ
Is it better to pay mortgage weekly or bi-weekly?
By making mortgage payments every two weeks, you might be able to pay off the loan's principal earlier. Additionally, it might lower the total amount of interest you pay for the loan.
Is there a downside to biweekly mortgage payments?
Con 2: Makes You Pay More Throughout the Year Making biweekly payments entails paying an additional monthly payment every year. That is money you may need for something else. You might not be able to afford the additional financial strain if your budget is already tight.
Is there an advantage to paying your mortgage weekly?
Additionally, every weekly payment plan I've seen amortizes monthly, allowing the lender to hold payments until they're applied on the first of the month. The only advantage or drawback for the borrower is having to write four or five checks each month as opposed to just one.
How much does bi-weekly mortgage save?
Biweekly mortgage payments, which are equivalent to making one extra payment a year, have the biggest long-term benefit of allowing for significant interest savings. For instance, compared to making regular monthly payments on that $315,000 mortgage, paying it off biweekly would result in interest savings of more than $31,000 in the first ten years.