Americans favor personal loans, as evidenced by the fact that from 2017 to 2019 personal loan originations grew more quickly than all other types of credit[1]. These loans are popular for paying off debt, covering expenses like medical bills and large purchases like vacations. However, if you want to obtain a personal loan but have poor credit, your options will be constrained.
A credit score between 300 and 579 is unfavorable, let's face it. If your credit score is at this level, it will be challenging to find a lender willing to grant you a personal loan. If you do find a loan, you might have to pay exorbitant interest rates and significant fees. Dealing with lenders who aren't entirely reputable may come up.
You might be tempted to try courtesy loans such as payday loans, title loans, or others. Despite not requiring a credit check, these loans are almost never a wise choice. They carry devastating interest rates, often higher than 300% annually. Fees are often high.
Don't give up, though. Even with bad credit, it is possible to obtain a personal loan. Some lenders do not require a minimum credit score, but you may need to provide employment documentation and proof of sufficient income to cover the loan. Although the terms won't be ideal, they will still be preferable to those offered by payday lenders. In this post:
It won't be easy to find a personal loan with bad credit, but you probably knew that already. Here's what's in store.
You don't want to have to deal with any of that, but it is the reality of having bad credit. Preparation can make things easier.
After reviewing the procedure, let's examine some of the top lenders you should think about.
Best Personal Loans for Bad Credit
Receiving a personal loan with poor credit is challenging. The likelihood that any lender will accept your application will depend on how many you try.
Your Credit Union or Bank
Many borrowers overlook this possibility. Even with bad credit, you might be able to get a loan if you're a regular customer at a local bank or credit union. They are able to evaluate your cash flow because they have access to your financial information. Frequently, you can speak face-to-face with someone who has decision-making authority.
There are loan programs offered by a few local banks and credit unions that are specifically created to assist customers in avoiding payday loans. It's always worth asking.
Most online lending options will exclude you due to your credit score, but there are still a few options.

Prequalify for a Personal Loan
Check your personal loan rates by answering a few questions. It takes just two minutes and won't affect your credit score.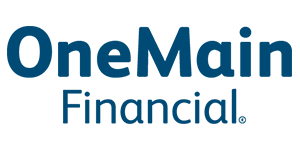 OneMain Financial makes personal loans of $20,000 and below. Instead of a credit check, they use an "ability to pay evaluation" which considers income, employment history, and other factors.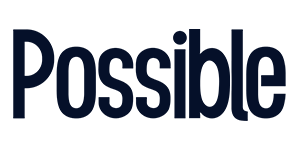 Small loans up to $500 are provided by Possible Finance without a credit check. They advertise these as an alternative to payday loans. Loan terms are longer than those provided by payday lenders, and credit bureaus are notified of your timely payments, which can help you raise your credit score.
Additionally, look around your neighborhood for lenders who are prepared to work with borrowers who have poor credit
Loan Matching Services for Bad Credit
Loan matching services do not lend money. They act as brokers, providing your information to various lenders so you can compare offers. Numerous loan matching services are available to help borrowers with bad credit.
The majority of these businesses have received online complaints about everything from customer service issues to claims that personal information was not adequately secured, including numerous calls and emails from lenders. Pay close attention to the service and keep an eye out for any issues.
Some loan matching services to consider: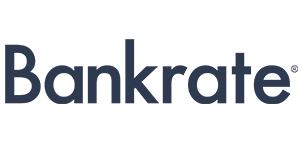 Bankrate can assist you in finding lenders with interest rates no higher than 35. 99% APR* with terms from 6 to 84 months.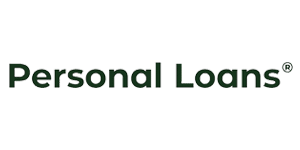 PersonalLoans. com is a peer-to-peer lending platform as well as a loan matching service. There's no stated minimum credit score.
A highly regarded loan marketplace, Upstart, offers loans up to $50,000. The minimum credit score is 300. They are a great option if you have a thin credit file because they take into account education and other non-traditional data when making lending decisions.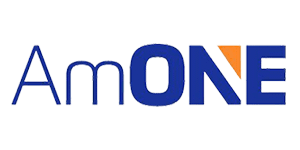 AmOne will lend as much as $50,000. Interest rates range from 3. 49% to 34. 99%*. According to AmOne, they will lend to applicants with any credit rating.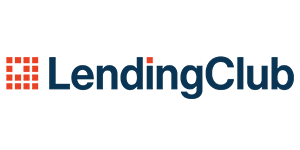 LendingClub used to be a peer-to-peer loan service. It is now a loan matching service. Interest rates may reach 35.89%*, with origination fees up to 6%. The maximum loan is $40,000. Their website does not list a minimum credit score.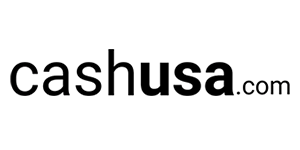 CashUSA does not have a minimum credit score. Borrowers must have an active checking account and a monthly income of at least $1000 after taxes. Loans are up to $10,000, rates are up to 35. 99*%.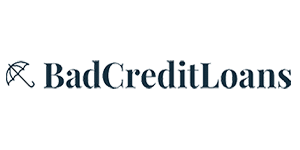 BadCreditLoans. com handles loans up to to $10,000. Rates are up to 35. 99%*. They do not specify a minimum credit score but demand proof of a consistent income instead.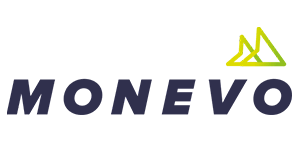 Monevo claims to have loans available for borrowers with any credit score. They will handle loans up to $100,000. Rates can reach 35.99%*.
These services specialize in bad credit loans. You cannot be certain that they will accept your application because they will still have other requirements. They are still a good place to start!.
What to Do Next
Hopefully, this list will assist you in finding a personal loan for people with bad credit and resolving your immediate issue. Once you've overcome that obstacle, you should probably think about taking on a new one: enhancing your credit so you have more options the next time you need to borrow money.
Although it may seem like an insurmountable issue, there is already a portion of the solution in front of you. Start by consistently making on-time payments on your new personal loan. That will move your score in the right direction.
That's step one. Check out our guide on how to rebuild credit for additional realistic ways to enhance your credit.
Personal loans for bad credit are not easy to get. It will require work, cost money, and you might have to work with lenders you'd rather not deal with. There is no way to avoid those costs associated with having bad credit. You might still be able to get the loan you require, and the encounter may inspire you to improve your credit.
* Estimates of annual percentage rates (APR), loan terms, and monthly payments were made using information you provided, lender data, and publicly available data. The estimated APR and other terms are not contractually binding in any way, and all loan information is provided without warranty. Depending on the borrowers' credit history and other factors, lenders offer loans with a range of APRs. Remember that the lowest rate is only available to borrowers with excellent credit. Your actual APR will be determined by variables including your credit score, loan term, loan amount, and credit history. All loans are subject to credit review and approval. Please review the lender's Terms and Conditions when evaluating offers for more information.
FAQ
Is it possible to get a loan with a 520 credit score?
Although it is not the best, a credit score of 520 is also not the worst. Even with a credit score of 520, some financial institutions will still grant you a personal loan. You can still obtain a loan, though the terms might not be as favorable as they would be if you had a higher credit score.
Who will give me a loan with 520 credit score?
OppLoans and Integra Credit offer the best personal loans for people with credit scores as low as 520. When you apply for a loan with one of these businesses—which specializes in lending to people with bad credit—they won't even run a credit check.
What can I do with a 520 credit score?
If your credit score is between 500 and 579, you can still obtain a mortgage for the home with just a 10% down payment. However, if your credit score is at least 580, you may only make 3 payments. 5% down payment.
Can I get a loan with a 500 credit score?
With a credit score of 500, obtaining a loan can be challenging and expensive. But occasionally, regardless of whether they have good credit or not, people need to borrow money. With a credit score of 500, you may be eligible for a personal loan; compare offers to find the best loan for you.