Are you weighing your options for a home loan between an FHA and a conventional mortgage?
Here is information to assist you with the benefits and drawbacks of FHA loans and conventional mortgages. The simple solution is to find the loan that best suits your unique situation and needs. At the end of the blog, we've included a comparison chart between the two loan types.
Ready to purchase a home? Start Now
FHA loans are mortgages insured by the U.S. government's Federal Housing Administration. The insurance allows lenders to offer qualifying terms that are less strict than conventional mortgages. That means that homebuyers (particularly first-time buyers) can more easily qualify for a mortgage. FHA loan terms include:
Low down payments
Low closing costs
Easy credit qualifying
FHA loans were designed to help lower- to middle-income buyers become homeowners, so there is a limit on loan amounts (depending on location). A loan also comes with some other conditions. For example, 2021 FHA rules require homeowners with certain loans to purchase mortgage insurance (MIP), which protects lenders against a loan default (nonpayment).
Here's a short video about how FHA loans work.
FHA Loan Eligibility Requirements
Here are 2021 FHA loan eligibility requirements you have to meet to get an FHA loan, as summarized by the money advice website Nerdwallet.com:
Credit score of at least 500
Debt-to-income ratio of 50% or less (what you owe compared to how much you earn)
3.5% down payment if your credit score is 580 or higher
10% down payment if your credit score is 500-579
The house must be your primary residence and meet FHA's property requirements
Remember that FHA insures loans for the lender. To be eligible for a home loan, you must still work with a lender that is approved by the FHA.
FHA Loan: Pros
Here are some distinct FHA home loan advantages:
Low down payments of as little as 3.5% of the home's purchase price
Low closing costs
Buyer minimum credit scores that are lower than required by conventional mortgages
Higher debt-to-income ratio than allowed by conventional mortgages
FHA Loan: Cons
Here are some FHA home loan disadvantages:
An extra cost – an upfront mortgage insurance premium (MIP) of 2.25% of the loan's value. The MIP must either be paid in cash when you get the loan or rolled into the life of the loan.
Home price qualifying maximums are set by FHA
Interest rates are higher than with conventional loans (based on relaxed borrower eligibility requirements)
An FHA loan calculator can help you estimate your monthly payments and decide your next steps.
Conventional mortgages are well-known financial instruments for buying a home with a down payment and an amortized mortgage (reducing the loan with consistent payments over time).
Organizations like banks, credit unions, and savings and loan associations hold conventional loans. Homebuyers have the option of working with a mortgage broker who will write the loan, provide the initial funding, and then sell it to another institution.
Historically, obtaining a conventional mortgage required a 20% down payment and a 30-year loan for the remaining amount. Conventional mortgages are now much more flexible, and lenders may occasionally offer you a mortgage with a down payment of 10% or less and a range of loan terms. There are numerous varieties of conventional loans, so listing them all would be impossible.
But putting 20% down gives buyers a significant amount of skin in the game, giving them equity in their home that makes it much less likely that they will fall behind on their mortgage payments. Due to this, buyers have an advantage when dealing with lenders to obtain favorable loan terms and low interest rates. In addition, lenders may demand that borrowers with less than 20% down pay for private mortgage insurance (PMI) in order to safeguard their investment.
Because conventional mortgages are not backed by the government in the same way that FHA loans are, private mortgage holders must meet stricter eligibility requirements than for FHA loans to protect their investments.
Conventional Loan Eligibility Requirements
These conventional loan eligibility requirements are a basic guide. You can read more here.
Credit score of at least 620. Borrowers with a score of 740 or more get the best loan terms.
Debt-to-income ratio below 36% (total monthly debt/payments – car, credit cards, rent/mortgage, etc. – divided by monthly pre-tax earnings)
Proof of cash available for a down payment
Conventional Loan: Pros
Flexibility on loan terms
No home price maximums with a nonconforming home loan
No PMI with a 20% or greater down payment
Conventional Loan: Cons
Higher credit-score threshold and lower debt-to-income ratio to meet than with FHA loan
PMI insurance with < 20% down payment
Meeting strict eligibility requirements overall
A conventional mortgage calculator can help you understand the total cost of your loan and your monthly payments.
Ready to purchase a home? Start Now
Compare an FHA loan and conventional mortgages. then determine which loan is more appropriate given your current circumstances and financial situation.
FHA Loans
Conventional Mortgages
Minimum credit score
As low as 500
No lower than 620
Debt-to-income ratio
50% or less
<36%
Minimum down payment
As low as 3.5%
5%-20% is typical (but as low as 3%)
Upfront costs
Mortgage Insurance Premium (MIP) of 2.25% of the loan's value, which can't be cancelled
Private Mortgage Insurance (PMI) with <20% down payment, which can be cancelled when borrower's ownership reaches 80% equity (loan-to-value ratio)
Make a Final Decision: FHA or Conventional Mortgage
You've done your research and are aware of the distinctions between conventional and FHA mortgages. Take the next step and work with a loan officer who can find the loan that is best for you by asking the right questions, like the knowledgeable, experienced ones at Capital Bank. When that happens, you'll be fully equipped to make your choice.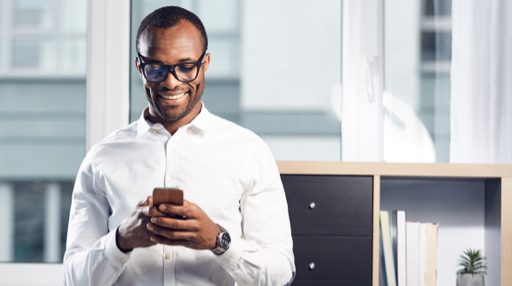 FAQ
What is the downside of a conventional loan?
Tougher credit score requirements than for government loan programs. Some homebuyers are excluded because conventional loans frequently require a credit score of at least 620. Even if you are eligible, the interest rate will probably be higher than it would be if you had good credit.
What is the advantage of a conventional loan?
If you have a good credit score and little debt, a conventional loan is a great choice. By paying 20% of the loan up front, you can avoid PMI and lower your mortgage payments. If you can't afford a sizable down payment up front, conventional loans are available with as little as a 3% down payment.
Is it better to go conventional or FHA?
If you have good or excellent credit, a conventional loan is frequently preferable because it will result in lower mortgage rates and PMI costs. However, if your credit score is in the high 500s or low 600s, an FHA loan may be the best option. For lower-credit borrowers, FHA is often the cheaper option.
Why do people prefer conventional over FHA?
Some sellers prefer conventional financing over FHA because they believe that buyers who obtain conventional financing are "safer" borrowers than those who are eligible for an FHA loan. This is because FHA loans may be viewed by some as a last resort for borrowers who aren't eligible for other types of loans.